The Sharpening Company, Inc.
3702 West Sample Street, Suite #1105, South Bend, IN 46619 USA
Phone: 574-232-9348 Fax: 574-288-9363 Toll-Free: 877-4TSHARP (877-487-4277)
E-Mail: Info@tsharp.com
Click here to visit our NEW SITE-under construction
Dental/Orthodontic Sharpening & Retipping Order Form
Business Reply Label U.S. Mail
Thank you for visiting our web site. We specialize in the maintenance of hand held instruments:
Surgical, Micro-surgical, Orthopedic, Ophthalmology, Dermatology, Veterinarian
Dental, Orthodontic, Periodontal, Oral Surgery, Beautician shears & nippers
We offer:
New Handpieces Cavitrons

Dental, Orthodontic, Medical, Surgical & Beautician Sharpening, Retipping and R

epair

S

ervices

.

Dental Highspeed Handpiece Repair $69.99*, Slowspeed and Surgical Handpiece Repair

Maintain a professional edge on all your Dental, Orthodontic, Medical, Surgical & Beautician instruments with sharpening and repair equipment from The Sharpening Company, Inc.
New High Quality Dental Instruments from The Sharpening Company, Inc. Made from 440A stainless steel, sharpened and polished for an ultra sharp, long lasting edge. Available in many handle sizes. Most are just $14.50 d.e.

Start your own business! Learn how to sharpen, retip, repair and rebuild. We have hands on training, training DVD's and manuals in: Dental, Orthodontics, Medical, Surgical, Beautician and Handpiece Repair.

Information about the The Sharpening Company, Inc. "Tsharp"
100% Satisfaction Guarantee
With over 30 years experience in maintaining medical & dental instruments and tools, we guarantee your satisfaction on all products and services.
As Featured In:
Outpatient Surgery Magazine
RDH Magazine
Contemporary Oral Hygiene Magazine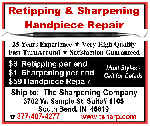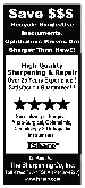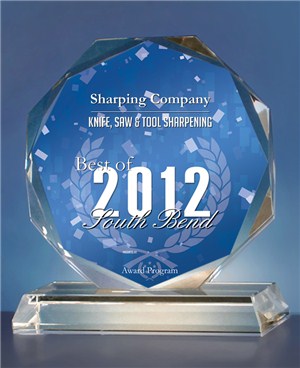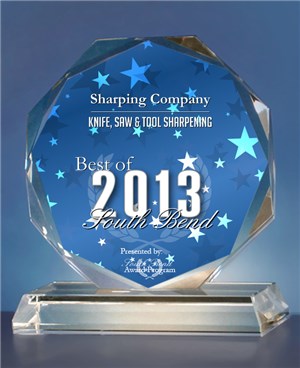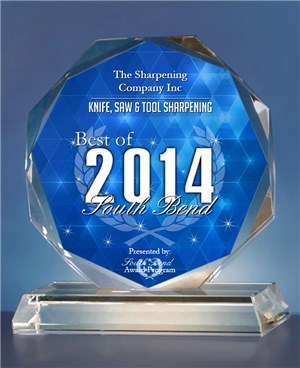 Site Last Updated 5/14/15


Tsharp, The Sharpening Company, Inc. 3702 W. Sample Street, Suite 1105, South Bend, IN. 46619 phone: 877-487-4277 fax: 574-288-9363 email: info@tsharp.com
Dental Instrument Sharpening, Dental Instrument Retipping, New Dental Instruments, Orthodontic Instrument Sharpening, Orthodontic Instrument Retipping, Orthodontic Instrument Repair, Medical Instrument
Sharpening, Medical Instrument Retipping, Medical Instrument Repair, Surgical Instrument Sharpening, Surgical Instrument Retipping, Surgical Instrument Repair, Beautician Scissor & Shear Sharpening, Nipper Sharpening, Veterinarian Instrument Sharpening, High Speed Handpiece Repair, Slow Speed Handpiece Repair, Dental Sharpening Equipment, Orthodontic Sharpening Equipment, Beautician Sharpening Equipment, Handpiece Repair Equipment, Retipping Supplies, Retipping Equipment, Repair Supplies, Hands on Training, Training DVD'S, Training Manuals.