Midwest, KaVo, Henry Schein, Star, Healthco, Micro Motors, Etc.
Now is the time to rebuild that favorite handpiece!!! Your handpiece that does not work well, or the one that does not work at all, can now be repaired as good as new for a fraction of the replacement cost.
High Speed Handpiece Repair $79.99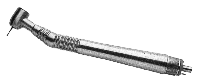 Only $79.99* for a complete overhaul!
A savings up to 40% lower than manufacture's service rates. Most brands are included. Repairs include: replacement of bearings, o-rings, washers and lock nuts; air/water purging; balancing; cleaning; lubricating and testing.
* $79.99 price is for basic overhaul, does not include replacement of chuck (turbine). Will call for approval if additional parts/labor are needed.

90 day warranty period.
During your warranty period, The Sharpening Company will repair or replace any defective part free of charge.

Defects resulting from misuse, abuse or accident are not included in warranty. 90 day warranty is available on basic overhauls only. Shipping charges are extra.
Low Speed Handpiece, Nose Cone, and Contra Angle repairs are also available. Please call for Quote.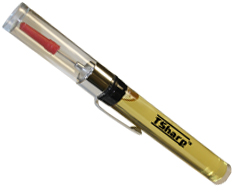 Item # Oil Pen
$5.00 each



Tsharp, The Sharpening Company, Inc. 3702 W. Sample Street, Suite 1105, South Bend, IN. 46619 phone: 877-487-4277 email: info@tsharp.com
Dental Instrument Sharpening, Dental Instrument Retipping, New Dental Instruments, Orthodontic Instrument Sharpening, Orthodontic Instrument Retipping, Orthodontic Instrument Repair, Medical Instrument
Sharpening, Medical Instrument Retipping, Medical Instrument Repair, Surgical Instrument Sharpening, Surgical Instrument Retipping, Surgical Instrument Repair, Beautician Scissor & Shear Sharpening, Nipper Sharpening, Veterinarian Instrument Sharpening, High Speed Handpiece Repair, Slow Speed Handpiece Repair, Dental Sharpening Equipment, Orthodontic Sharpening Equipment, Beautician Sharpening Equipment, Handpiece Repair Equipment, Retipping Supplies, Retipping Equipment, Repair Supplies, Hands on Training, Training DVD'S, Training Manuals.